In West Germany, the association quickly lost support as tensions between the blocs intensified, the period of a cross-party "anti-fascist consensus" lasted only briefly. Many members left, and the Communists became a dominant force. The authorities soon took harsh action against the association. In the German Democratic Republic (GDR), the VVN was promptly dissolved in 1953. Despite the different political constellations, those persecuted under the Nazis in both parts of Germany, experienced being treated as disruptive factors in the reconstruction process.
In the young Federal Republic of Germany (FRG), the VVN was both a victim and an actor in the conflict between the two Germany's. The VVN supported GDR campaigns and became a target of anti-communist repressive measures. But it also remained a safe haven for many who were persecuted by the Nazis and was one of the few audible antagonists of West German politics concerning the past.
The aim of the research project funded by the Alfred Landecker Foundation, is to provide an empirically based account of the history of the VVN, its political impact (on remembrance), and the political environement shaped by the Cold War. The project examines how the conflicts of the Cold War and dispute over the Nazi past interacted on each other and what this meant for those formerly persecuted by the Nazis and the memory of Nazi crimes in Germany.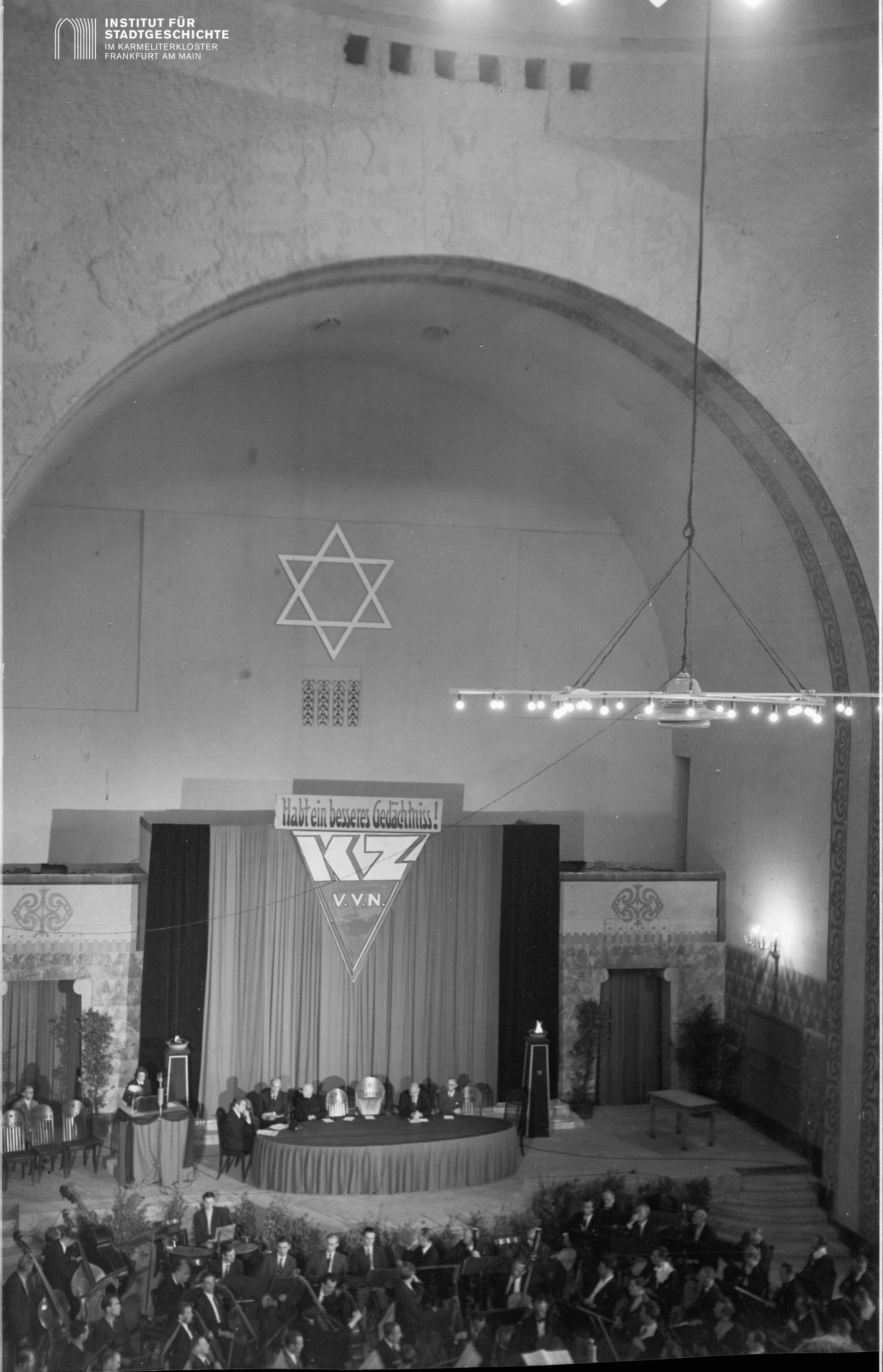 In der jungen Bundesrepublik war die VVN gleichermaßen Opfer und Akteur des deutsch-deutschen Systemkonflikts. Sie machte sich zum Sprachrohr von Kampagnen der DDR und wurde zur Zielscheibe antikommunistischer Repressalien. Aber sie blieb auch ein Rückzugsort für viele NS-Verfolgte und einer der wenigen vernehmbaren Antagonisten bundesdeutschen Vergangenheitspolitik. Ziel des von der Alfred Landecker Foundation geförderten Forschungsprojekts ist eine empirisch fundierte Darstellung der Geschichte der VVN, ihrer (erinnerungs-) politischen Wirkungen und des vom Kalten Krieg geprägten politischen Raums, in dem sie agierte. Es wird untersucht, wie die Konflikte des Kalten Krieges und die Auseinandersetzungen um die NS-Vergangenheit aufeinander einwirkten und was das für die NS-Verfolgten und die Erinnerung an den Nationalsozialismus bedeutete.