---
Defend open and liberal societies
Anti-Semitism and group-based hatred, as well as growing scepticism toward democratic institutions, threaten the future of our open society.

To counteract this, the founder family has established the Alfred Landecker Foundation, which they have endowed with 260 million euros

The Foundation aims to raise awareness of the preconditions of the Holocaust and to combat anti-Semitism in the here and now..
Rising populist
and nationalist movements
threaten
democratic structures
Rising
populist
movements
threaten
democratic
structures
---
With a resurgence of populism and nationalism in all Western democracies, attacks on democratic structures are increasing - both internally and externally. Hatred, prejudice, and indifference are only deepening the rifts, exacerbated by economic and health crises.
We firmly believe that all people have the right to live without fear and persecution. What is more, we believe that they should be able to fulfill themselves freely in an open society, according to their individual inclinations, interests, and life stories.
For this to be possible, we need a reliable framework to protect our freedoms. Illiberal forces are increasingly calling this framework into question, however. It is therefore time for political leaders and civil society to actively work to guarantee our life together in democratic coexistence, and the Alfred Landecker Foundation intends to do its part.
Our story
The Reimann family wants to take the lessons learned from the collapse of European civilization under National Socialism and turn them into active engagement in the here and now
Read our story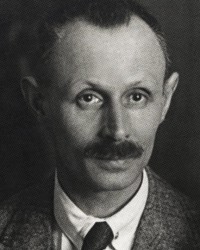 Who was Alfred Landecker? Mannheim, April 24, 1942. Two Gestapo officers knock on the door of the Landecker family's home...
Read more