From a historical perspective, the conference will discuss the opportunities and limitations of comparisons. The conference will reflect to what extent the mass murder, arranged by division of labour and bureaucracy, has made the question of individual responsibility the more difficult. Another focus is the role of educative work: how can contemporary educational formats on this topic be developed, for example in the digital space?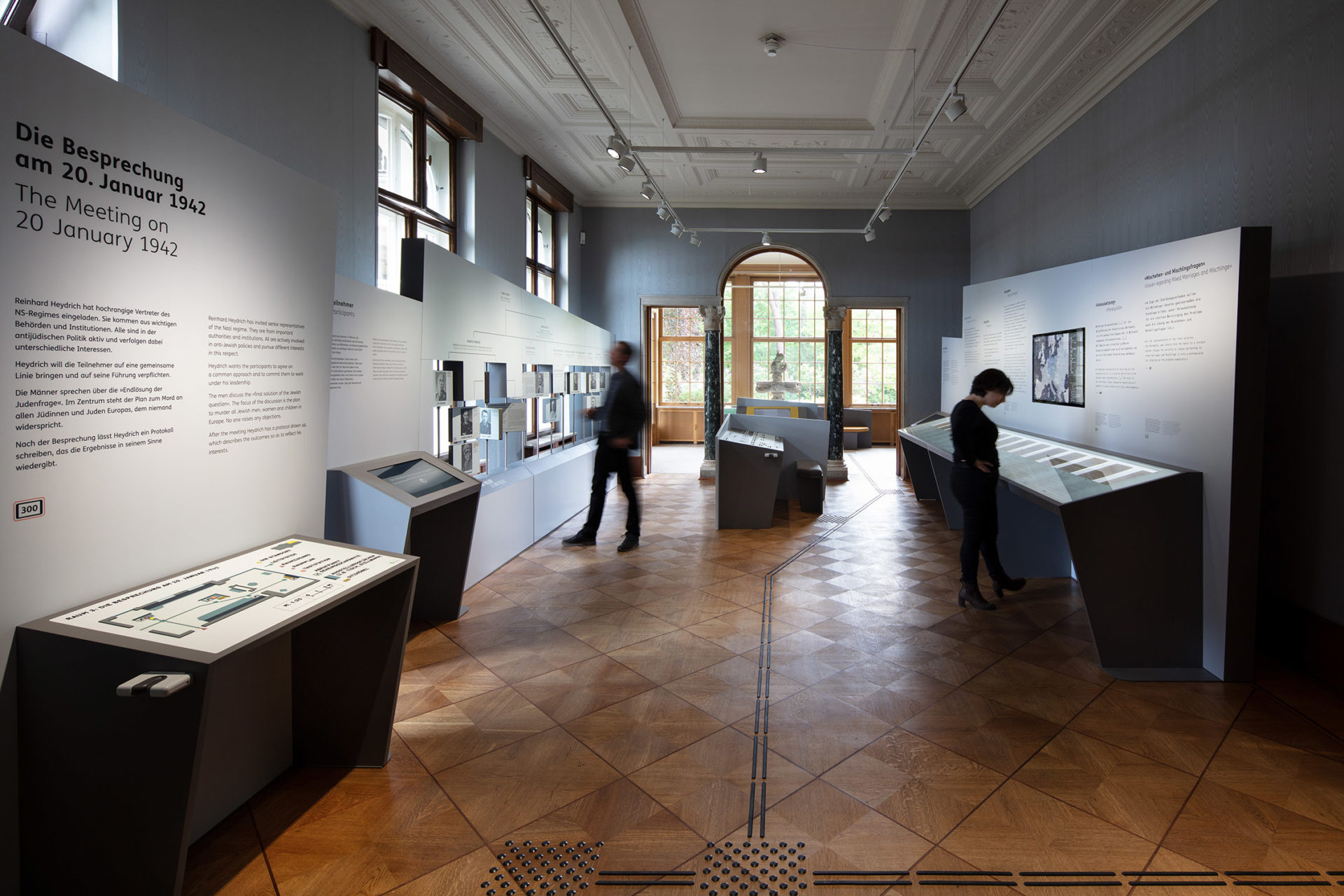 The interdisciplinary conference will also feature numerous voices from the arts and culture, shedding light on the role of the Wannsee Conference in the culture industry.
Among the distinguished speakers are historian and chairman of the Alfred Landecker Foundation Prof. Dan Diner and Prof. Norbert Frei, chairman of the Academic Council, as well as Prof. Deborah Lipstadt, internationally renowned Holocaust researcher and nominated ambassador at the Office to Monitor and Combat anti-Semitism in the Biden administration.
Dealing with the historical event of the Wannsee Conference is essential for tackling anti-Semitism today.
By including not only historical but also Jewish perspectives in the conference, the connection to current forms and challenges of anti-Semitism, racism, and right-wing extremism can be made.
Here is the complete program of the conference & registration
The Wannsee Conference
On January 20, 1942, fifteen high-ranking representatives of the SS, the NSDAP, and various Reich ministries discussed the cooperation of the planned deportation and murder of European Jews in the rooms of a former factory owner's villa, which was used as a guesthouse and conference center for the SS from 1941 to 1945. The so-called Wannsee Conference is a monumental event in the course of World War II and the systematic extermination of the Jews of Europe.
House of the Wannsee Conference - a Memorial and Educational site
The memorial has existed since 1989 at the historic site of one of the central meetings within the Holocaust crime complex. Since then, the institution has established itself in the national and international context and has significantly contributed to the research and the systematic extermination of European Jews.
In addition to its exhibitions, the Memorial and Educational Site offers a wide range of educational programs to learn about the history of the persecution and murder of the European Jews, the history of National Socialism, its Prehistory, and its consequences.
The House of the Wannsee Conference is run by the non-profit association "Erinnern für die Zukunft - Trägerverein des Hauses der Wannsee-Konferenz e. V.", which receives grants for its work from the State of Berlin and the Federal Government Commissioner for Culture and the Media.