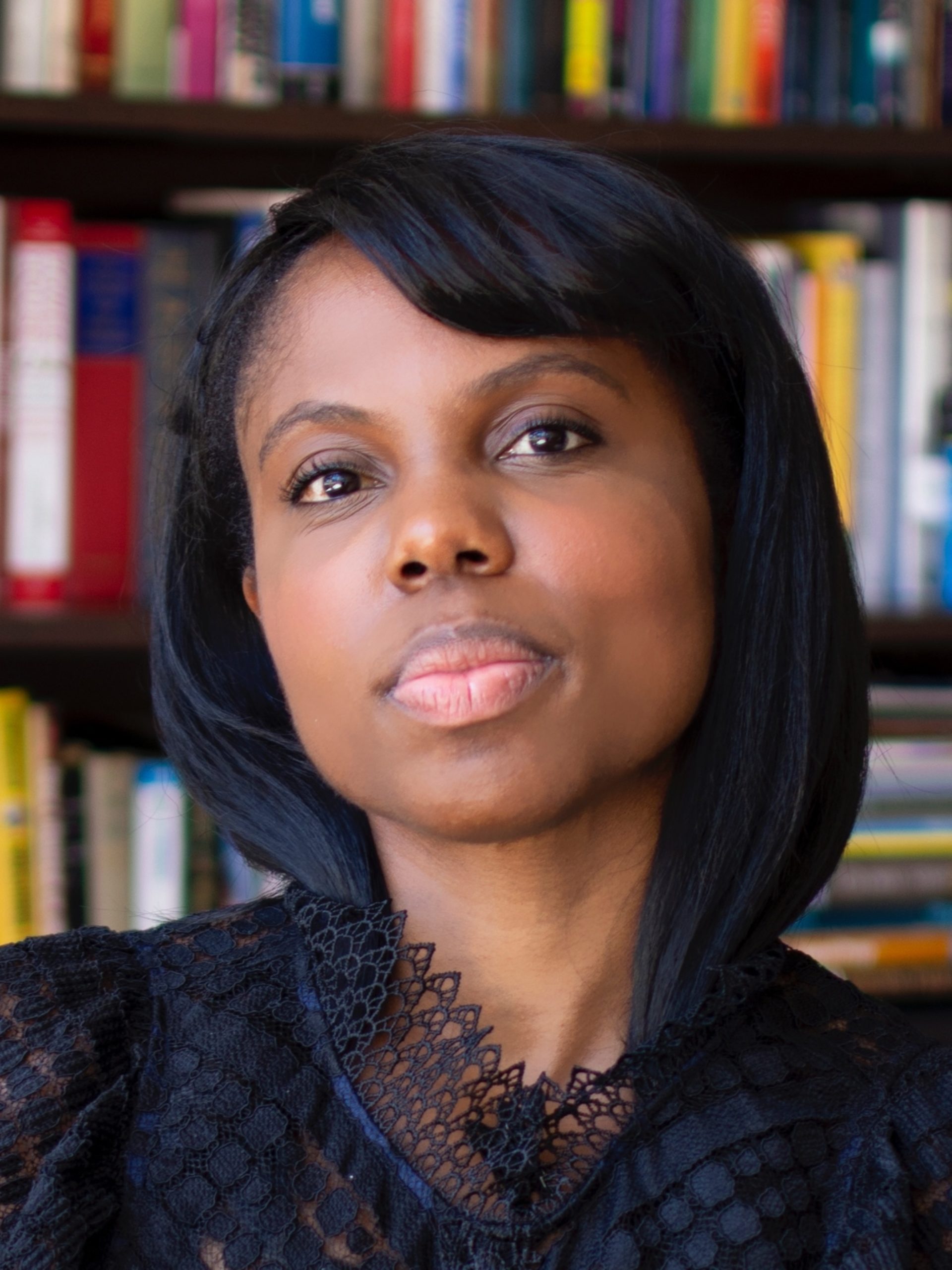 Homebase: Chicago, Illinois USA
Job title: Faculty of Arts Administration & Policy at School of the Art Institute of Chicago/ Curatorial Fellow at Museum of Contemporary Photography
Asha Iman Veal is the 2020/2022 Curatorial Fellow at the Museum of Contemporary Photography in Chicago. In 2019, she was a curator for The Tokyo Show: Black & Brown Are Beautiful at the Hyde Park Art Center. She positioned artists of color at the center of global dialogues, advocating solidarity across communities kept apart due to geographic or political distance. She is an Adjunct Assistant Professor of Arts Administration & Policy at the School of the Art Institute of Chicago and leads the undergraduate courses "Being a Woman of Color in the Arts," "Flexible Art Worlds," and "Curating in the Expanded Field"; and the graduate course on arts ecologies. Asha has juried for Arts + Public Life and the Center for the Study of Race, Politics, and Culture at the University of Chicago. Her background includes researching arts organization models and contemporary projects, touring arts ecologies, and working in Tokyo, Edinburgh, Havana, Vietnam, Juárez, New York, and other places. Asha completed her bachelor's degree at the Gallatin School at New York University, a master's degree in Creative Writing at The New School, and a master's degree in Arts Administration and Policy at the School of the Art Institute of Chicago. Asha grew up in Northern California. She loves cooking delicious omelets and enjoys long walks in snowy parks.
---
As an art professor and curator, Asha focuses on exploring and challenging public discourses on the lived realities of race. She believes that it is possible to question and portray the image of a nation to itself and to audiences abroad. She has also formally studied narrative nonfiction practices for many years, seeking creative examples that deepen an understanding of contemporary multiculturalism.
Now as an Alfred Landecker Democracy Fellow, her project explores cross-cultural solidarity across communities that are often kept apart by geographic or political distance. She is the organizer for a contemporary art exhibition that explores and reactivates global interpretations of the classic story A Raisin in the Sun by Lorraine Hansberry.
In 1959, the stage play A Raisin in the Sun originally debuted in New York on Broadway. The historic play told the story of a fictitious Black American family in Chicago, the Youngers. Their patriarch has passed away and bequeathed a life insurance payout that the family could use to purchase their first home and, thus, enter the American middle class. There is an unexpected yet archetypal challenge for this Black family when multiple generations gather at their mother's tiny apartment to debate the possibilities of self-determination within a race-biased society, and whether or not they should move into a non-integrated neighborhood where they won't be welcome.
Today, the play remains significant for many reasons. Playwright Lorraine Hansberry became the first Black woman to have a show produced on Broadway. A Raisin in the Sun won the New York Drama Critics Circle award that year and was eventually translated into thirty languages. This Black American story has been produced globally for sixty years, particularly across Europe, as an arts-based format to produce a dialogue on migration and immigration histories.
Now, Asha's 2021 exhibition will commission new work and global, multicultural interpretations of this play. This project transcends national borders and brings together various interpretations of a story that is shared by many people in various countries and contexts. From politically driven integration in the United States in the 1960s to migration and integration across Europe over the past decades.
Raisin brings together a global network of artists who are thinking about and creating public conversations around identity and migration in many different places and ways. It additionally builds an artistic network and virtual community that is in constant conversation about the Black experience as global and relatable, as opposed to the isolation and lack of value that racism would prefer us to believe and feel.
Choosing to base the exhibition on film, video, and photography is especially crucial during this moment of COVID-19. It enables artists and creative works to come together virtually.
Asha plans to primarily open this exhibition at the 6018 North experimental art space; a three-story house on a residential block in a formerly all-white, now integrated neighborhood in Chicago. The opening will also be used as a satellite location of the Chicago Architecture Biennial Fall in 2021. After the initial exhibition, the show will travel to arts venues and cities around the world, creating unique opportunities for public engagement in each place.