The project intends to win over particularly young people from all social and cultural backgrounds to understand the meaning of a critical confrontation with National Socialism or rather to actively engage in it. At the same time, they are encouraged to exchange ideas about the future forms of such a confrontation. The aim is to strengthen a public, democracy-oriented discourse on the topic – and thus also to create critical historical awareness and historical-political judgement – in order to effectively counter the growing right-wing populist tendencies in Germany.
The project uses a combination of exhibition and learning lab units and is supported by an interactive online platform to maximize communication of the target groups. The project is being developed by the School Museum of the University of Erlangen-Nuremberg together with scientists and pupils of the respective presentation sites. The exhibition will visit various major cities in Germany starting 2023.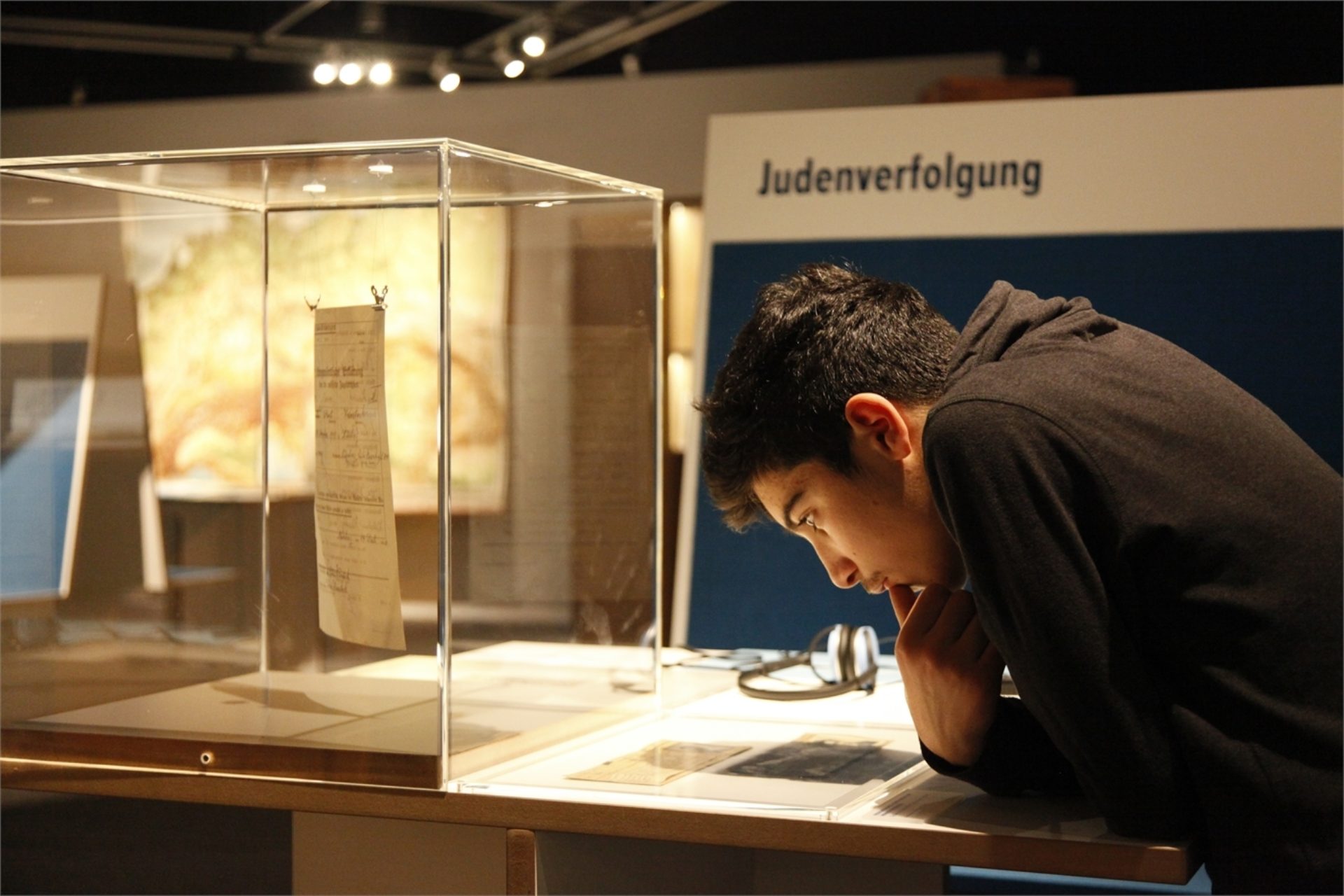 The Nuremberg School Museum – a cooperation between the University of Erlangen-Nuremberg and the City of Nuremberg – develops exhibitions and student learning labs for history, mathematics and natural sciences together with partners from science, didactics and museums nationwide. The museum offers a permanent exhibition (around 40,000 visitors annually) and a school history collection with over 200,000 objects.