At the same time, however, they also show the structural violence of the perpetrators, the active participation of seemingly uninvolved neighbours, and self-assertion of the persecuted in a hopeless situation before everyone's eyes. Therefore, the photographs are central sources for the history of the NS policies of persecution and extermination, tying the moment of "removal" often to extermination back to concrete public places.

The project #LastSeen. Bilder der NS-Deportationen (Images of the Nazi Deportations) is creating a digital edition in a new form: a visual atlas. In this atlas, photos of the deportations are scientifically contextualized and published digitally. On a regular level, there are information on the deportations and further sources as well as literature, on the transmission of the images, on the photographers, and an exact, cartographically mapped geolocation. On the level of each individual picture, the images are indexed in detail, people are identified, and various objects are tagged so that various search options are open for research. Whenever possible, a brief biography of the depicted people is published.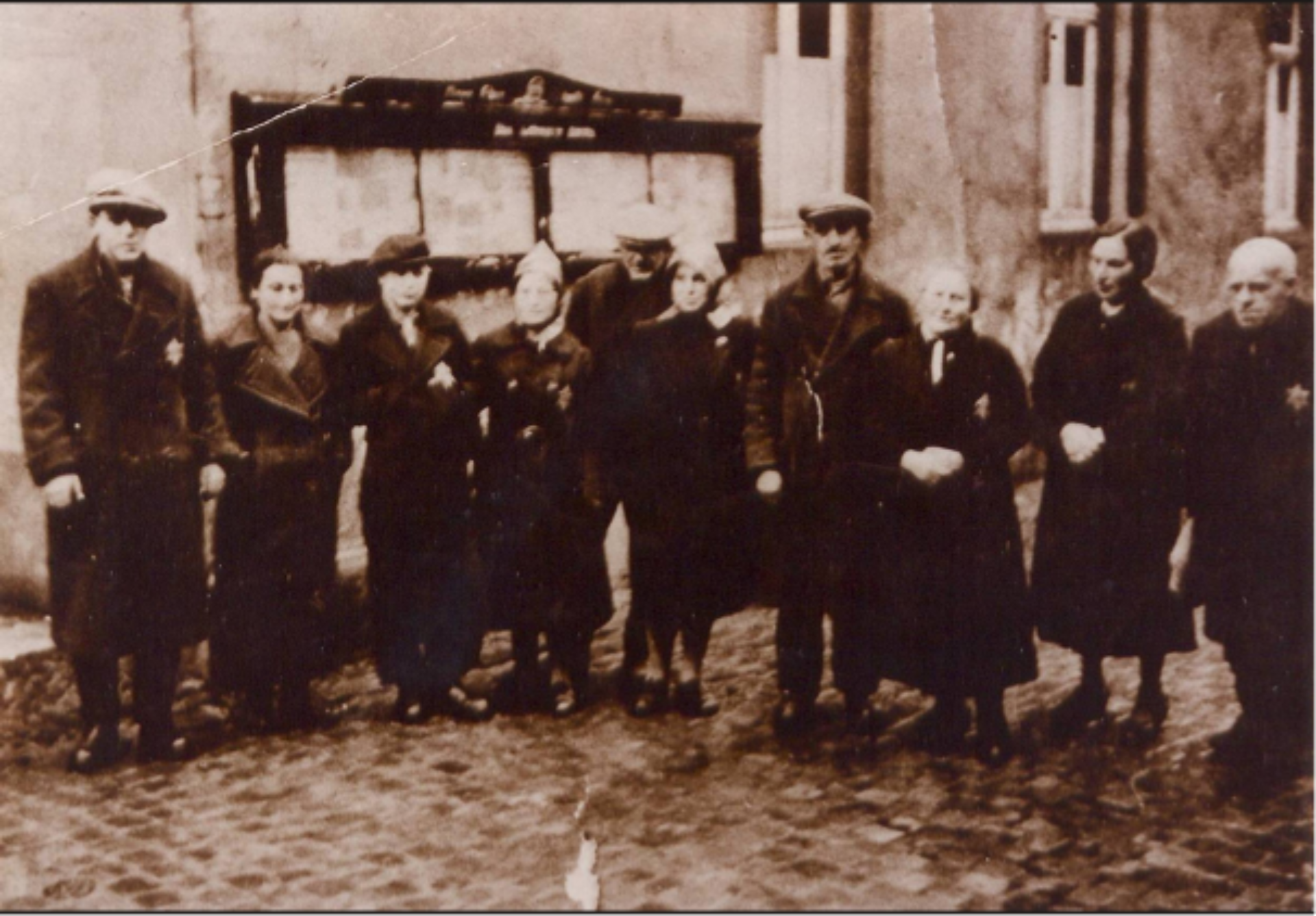 Klaus Hesse and Phillip Springer presented a first collection of deportation photos 20 years ago in their aptly titled book "Vor aller Augen"(In front of everyone's eye). At that time, photos from 27 locations were known. During the systematic research of #LastSeen's first project phase, it was possible to increase the volume by more than double.
In the second project phase (July 2023-June 2025), funded by the Alfred Landecker Foundation, the indexing of the photo series from the territory of the Reich is going to be completed. In addition, for the first time, photos of the transports in context of the murders of the sick (T4 and decentralized euthanasia) will be systematically included. Furthermore, the project will also deal with the ideological motifs of the photos, as can be seen in the example shown here of the forced group photo from Stadtlohn: an ideological message was inscribed in the image because it was deliberately taken against the backdrop of the SS' weekly newspaper's showcase.

#LastSeen is set up at the interface between research and the interested public. A digital visual atlas makes the historical photos with their scientific classifications freely accessible to everyone. A digital game, which also emerged from the project, aims to encourage young people and other interested parties to engage with the stories in and behind the photos. The goal is to develop an innovative, interventionist exhibition on the deportation photos and thus a contemporary form of commemoration.

About #LastSeen
#LastSeen: Images of Nazi Deportations is a collaborative project of the following partners: Selma Stern Center for Jewish Studies Berlin-Brandenburg, USC Dornsife Center for Advanced Genocide Research, Public History Munich, Gedenk- und Bildungsstätte Haus der Wannsee-Konferenz, Arolsen Archives.