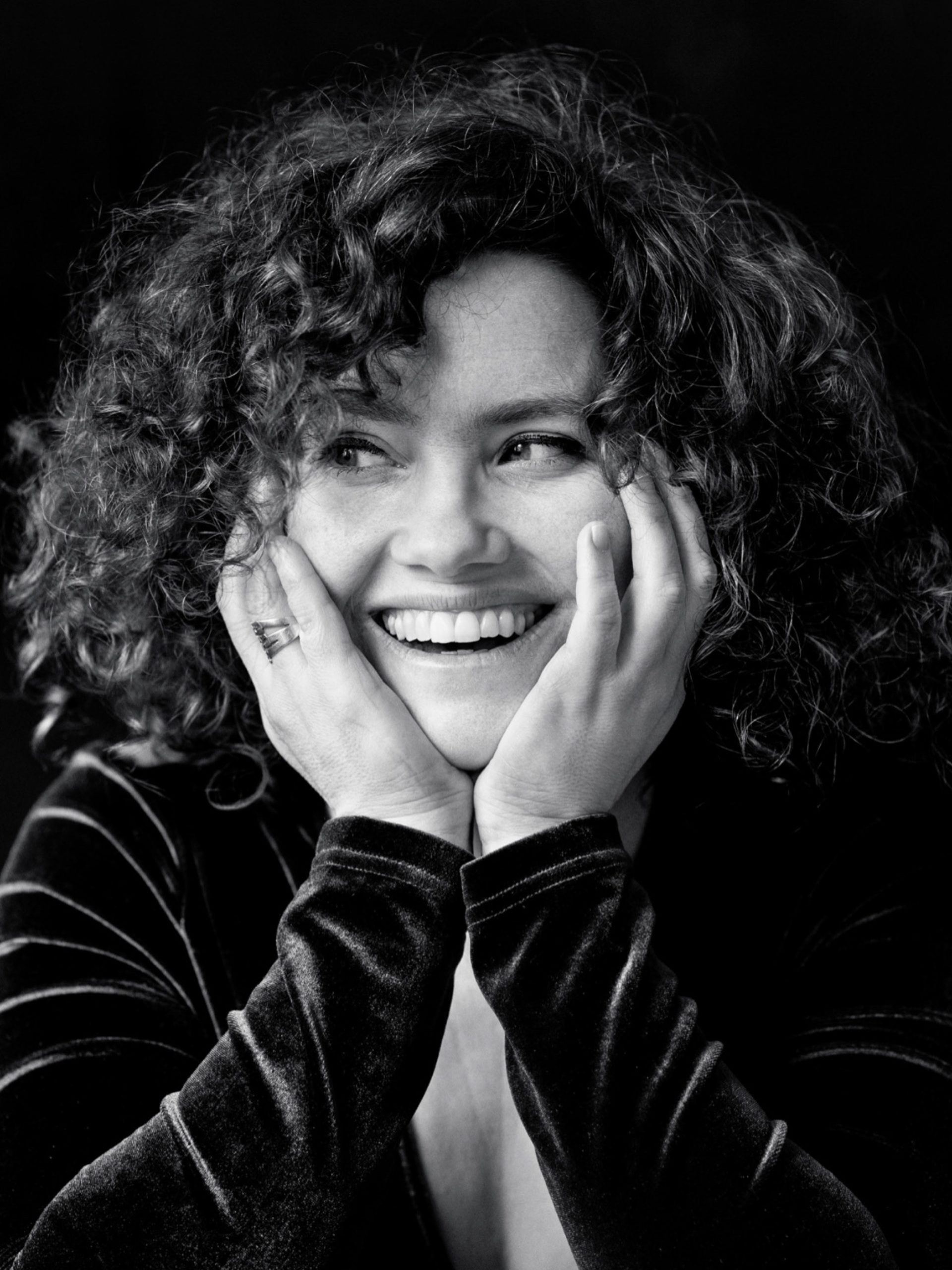 Homebase: Amsterdam, The Netherlands
Job Title: Cultural Programmer
Lievnath Faber is a Jewish scholar and programmer with a Friesian father and an Israeli mother of Tunisian and Egyptian descent. She is also a birth and death doula and advocates for bringing these lifecycle events back into communities. She holds a master's degree in Film Studies from the University of Amsterdam and is a facilitator for the Paradigm Project at the Paideia European Institute for Jewish Studies in Stockholm. She works on the intersections of Jewish culture and heritage, lifecycle and community, and cinema. Currently, Lievnath works on co-creating a Jewish hub, Oy Vey, in the city center of Amsterdam, right in the middle of the former Jewish quarter. This open, inclusive, and unapologetically Jewish hub aims to provide a safe and creative space for Jews and non-Jews to express, enjoy, celebrate, co-create, remember, and relate to cultural tradition and heritage. She believes this to be essential for honest, civic, creative, and nurturing discourse as well as for the well-being of the community and for actively fighting Antisemitism. She strives to create a local space that is inclusive of all who wish to engage with, learn about, and experience the rich and diverse global Jewish culture.
---
As a Jewish professional in the cultural field in The Netherlands, and as a caring and involved citizen, Lievnath has experienced disconcerting trends that make it difficult for Jewish activists in activist spaces.
On the one hand, there are anti-Jewish sentiments (not in the least because of the conflation of the state of Israel with 'the Jews,') and on the other hand, Jews are not seen as a minority dealing with discrimination through antisemitism any longer, and thus antisemitism is increasingly not addressed within activist spaces.
Lievnath's idea is to create a lasting connection between the Jewish activists and the broader activist community in The Netherlands, specifically in Amsterdam. This will create a civic revolution against populist, nationalist, and racist forces in our society who benefit from the current antagonism between these communities.
This project will target various individuals within the Jewish community as well as individuals from broader activist communities. It will create a Jewish activist group first, who will learn about racial discrimination in the Jewish community and discuss their experience with antisemitism within the anti-racism/discrimination community. This group will meet three major Dutch organizations dealing with anti(racial) discrimination, such as Kick Out Zwarte Piet, Black Lives Matter, and Women's March. They will also visit the 'Are Jews White?' exhibition in the Jewish Cultural Quarter. Following this, they will organize two debate nights dealing with inclusive intersectionality and one full workshop day where the communities will articulate joint action plans using an empathy-based approach.
This project addresses the needs for safe intersectional spaces for Jews; for collaborative spaces in the activist anti-racism/discrimination community where antisemitism is also addressed; for allyship where Jews become allies for other minorities and the other minorities become allies for Jews; and finally for ending the conflation of Jews and Israel.
The impact that Lievnath envisions is creating a society in which antisemitism is part of the broad anti-racism / anti-discrimination effort and in which the Jewish community becomes actively invested in these efforts. The added value is a lasting and respectful connection between the Jewish and the anti-racism/discrimination communities. Moreover, by involving lay leaders and professionals from both communities, it is ensured that this project is professional and grassroots-based. It moves beyond dialogue and into a joint action plan, with strategies for change outlined and followed up. This project will take place within the secular Oy Vey cultural Jewish community, based in the city center of Amsterdam.