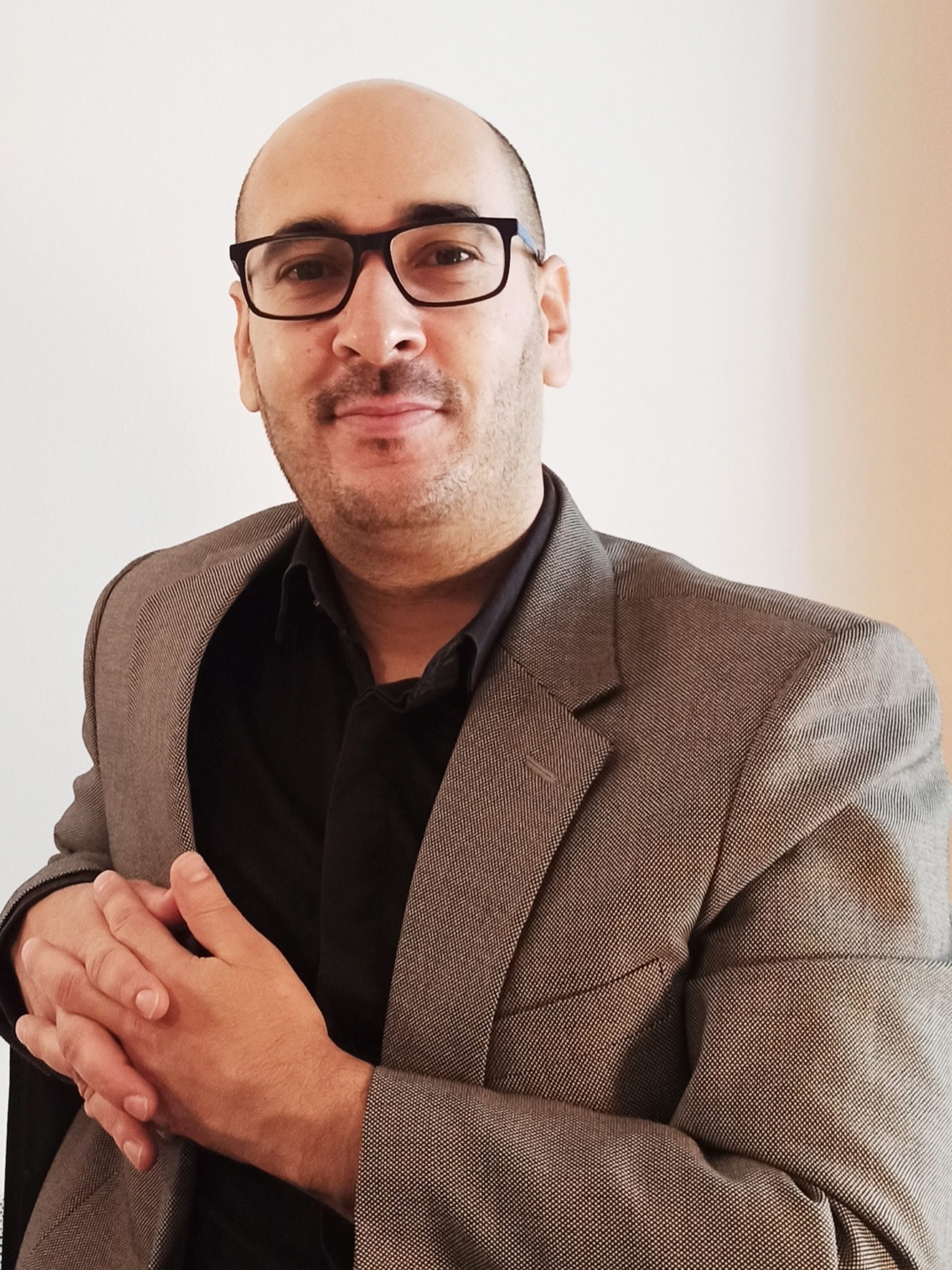 Home base: Paris/France
Job title: Writer
Noufel Bouzenboudja is a writer and artist from North Africa who mixes art with active citizenship projects. He was born in Kabylie, Algeria, where he became a teacher of English and Theater Techniques for several years. In 2009, he fled to Spain before migrating to Denmark as a writer in residence with the International Cities of Refuge Network. During his residency, he took part in a wide range of workshops and international meetings concerning human rights, freedom of thought, and freedom of expression. He studied journalism techniques with the International Media Support (IMS) in Denmark, Norway, and Finland. Noufel currently lives in France, where he works with grassroots organizations in the socially marginalized banlieues of Paris, mainly supporting youth with migrant backgrounds. He uses his skills as a trainer and writer to help them develop empowerment toolkits with the aim of making them vocal and active citizens and leaders who own their identity and space. Noufel writes and translates in Kabyle, French, and English. His latest publications include a novel in English titled A Pebble in the River, and a collection of short stories in his native language Kabyle, D Tayri Kan! (It's just love!). His cinematic poem, ALLEGORIA, has received awards from several international festivals.
---
Noufel's project will be the creation and implementation of an online platform called #PremiereLigne to disseminate stories of Paris banlieue residents.
The stories, mainly in the form of video blurbs, will depict the central role of frontline workers in Paris banlieue during the COVID-19 pandemic. These stories will draw the historical parallels between these workers and the older community members who were responsible for the reconstruction of France after World War II. Amongst the banlieue population, professions such as cleaners, hospital and elderly home carers, delivery workers, drivers, supermarket employees, maintenance workers and garbage collectors, are over-represented. The same goes for their ancestors who worked on construction sites and factories during France's post-Second World War "golden era". During the lockdown, these workers continued to run essential services, often working in risky conditions.
The project addresses the need to deconstruct the stereotypical and fantasized narrative that says that banlieue inhabitants profit rather than contribute to the welfare of society and that residents were undisciplined during the lockdown. It will allow for the exploration of their essential societal roles as actors of solidarity, helping them to take ownership of their narrative and identities as citizens of France. At the same time, the country's often problematic approach to diversity will be combated by sharing stories about diversity through an empowering lens.
These stories will portray everyday heroes: workers from different sectors, families, associations, and other people who can be role models because they have a strong will, passion, and determination to contribute, especially during difficult times like COVID-19. These stories will showcase people who inspire hope and empower others.
Ten people will be selected to take part in the elaboration of this platform. They will participate in a series of educational exchanges with experts including historians, sociologists, and community workers. They will also use site visits and cross community exchanges to explore how other communities of France are successfully shaping their own narrative and transmitting memory. In order to ensure quality and teach skills, they will be trained in basic journalism techniques such as interviewing and storytelling, video recording, and editing. The participants will collect the stories targeting the banlieue's public, French broader public, and the world through social media campaigns.