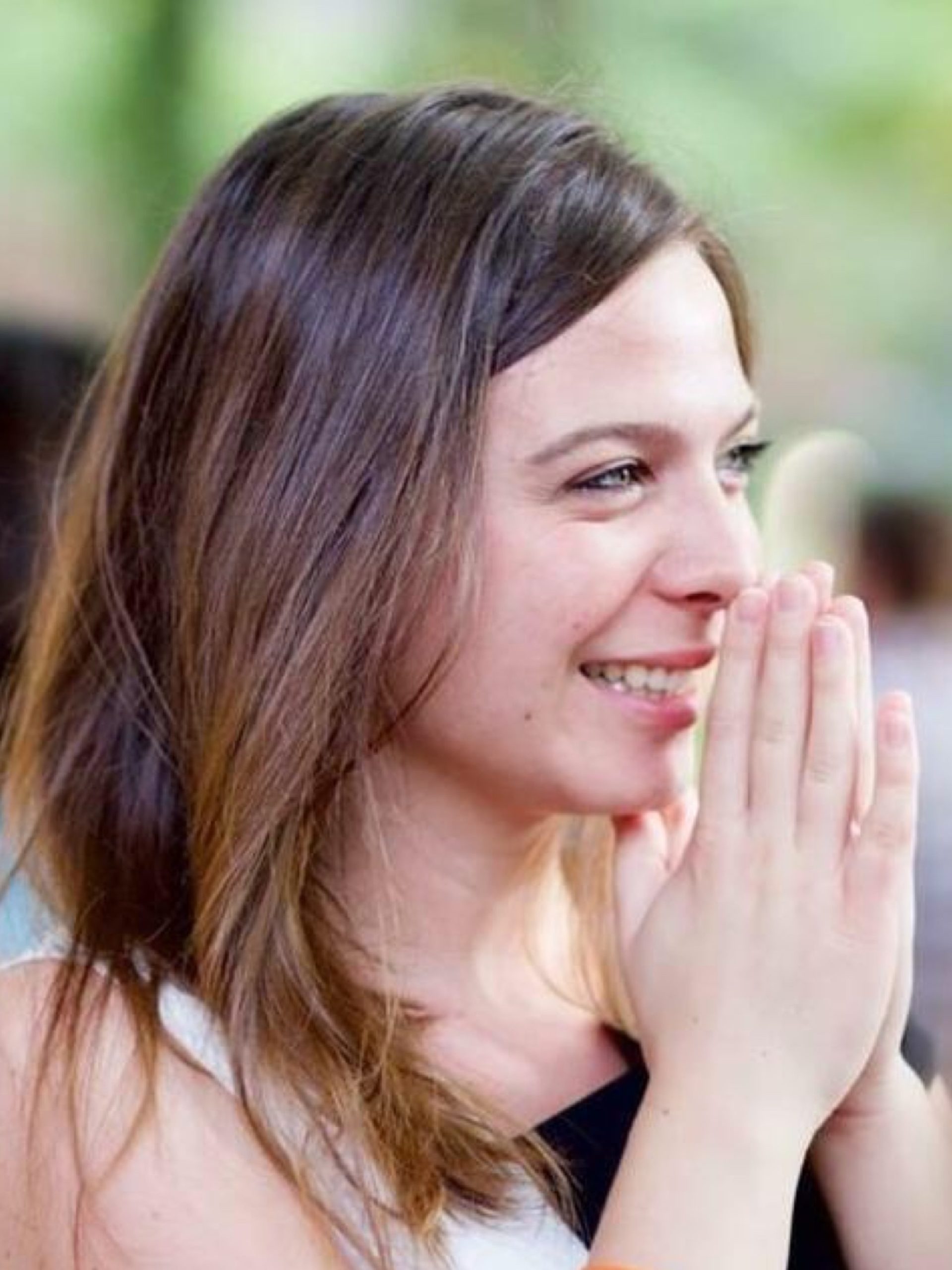 Home base: Paris, France
Job title: Program Manager
Tara Dickman is the co-founder of Le Next Level, a non-profit organization that supports civil rights, equal opportunity, and empowerment-oriented projects through training, skill-building, and strategy consultancy. Born and raised in Paris, France, Tara was trained in community organizing in Chicago in 2010. Ever since, she has worked on several minority-led local and national campaigns addressing basic human and civil rights. For five years, Tara was one of the leading community organizers on a nation-wide grassroots initiative to hold police accountable and prevent racial profiling. This initiative resulted in the first successful class action lawsuit against the French state, and produced several bills in Parliament. With a bachelor's degree in Information and Communications, a master's degree in Comparative Politics and Minority Rights, and as the former director of Humanity in Action France, Tara has given lectures and delivered workshops on diversity, inclusive leadership, and community organizing for universities, think tanks, and non-profit organizations across Europe and the United States for over a decade. In November 2018, Tara joined Article 1, France's largest equal opportunity organization. There, she helps the youth-led group Different Leaders to identify its core goals, to enable ethical, inclusive, and responsible forms of leadership, and to develop the ability to influence decision-makers toward making equitable and sustainable choices.
---
The project aims to help the Different Leaders, a nation-wide youth group of 125 successful students and professionals from underserved backgrounds in France, to become sustainable changemakers for more inclusive, just, and sustainable societies.
Through a thorough training in community organization and strategic campaign design, the project will result in two to three creative, compelling, and impactful campaigns addressing the issues encountered by the participants. This way, future generations will have a source of guidance if they are confronted with the same issues. The campaigns will address needs related to higher education, both within higher education institutions and within recruitment.
The overall goal of the project is to empower the group to build a healthy and sustainable community organizing culture where they can then autonomously carry out throughout the years, both as a community and in their own respective communities.
In the fall of 2020, this group will help a group of seven to ten Different Leaders who have been introduced to community organizing to set up a town hall. This will aim to identify the key goals and demands of their community, as well as conduct a digital vote on the 2 or 3 campaigns that they work on throughout the year. The project will then offer a community organizing workshop for those who have committed to working on a campaign, so that they can dissect their issues, do their research and power analyses, and elaborate on a strategy. These seven to ten future community organizers will also be taught how to gradually build their campaigns, build relationships with their audience and potential allies, and engage the rest of the community through intentional conversations and opportunities.
The process is as follows. On December 5th, the international equal opportunity day, the group will lead their first public actions, online and/or offline, to further their goals. In January, they will evaluate and elaborate on further tactics. From January to June, they will work with their new allies towards SMART goals (specific, measurable, achievable, reasonable, and time-bound) and will aim to implement these goals by September with public online/offline actions. In September, they will evaluate their progress and decide on their next campaigns.
Throughout the process, Tara will be developing and running an inclusive, empathy and courage-based leadership training, which will be a key to building a lasting, resilient, and united community for years to come.