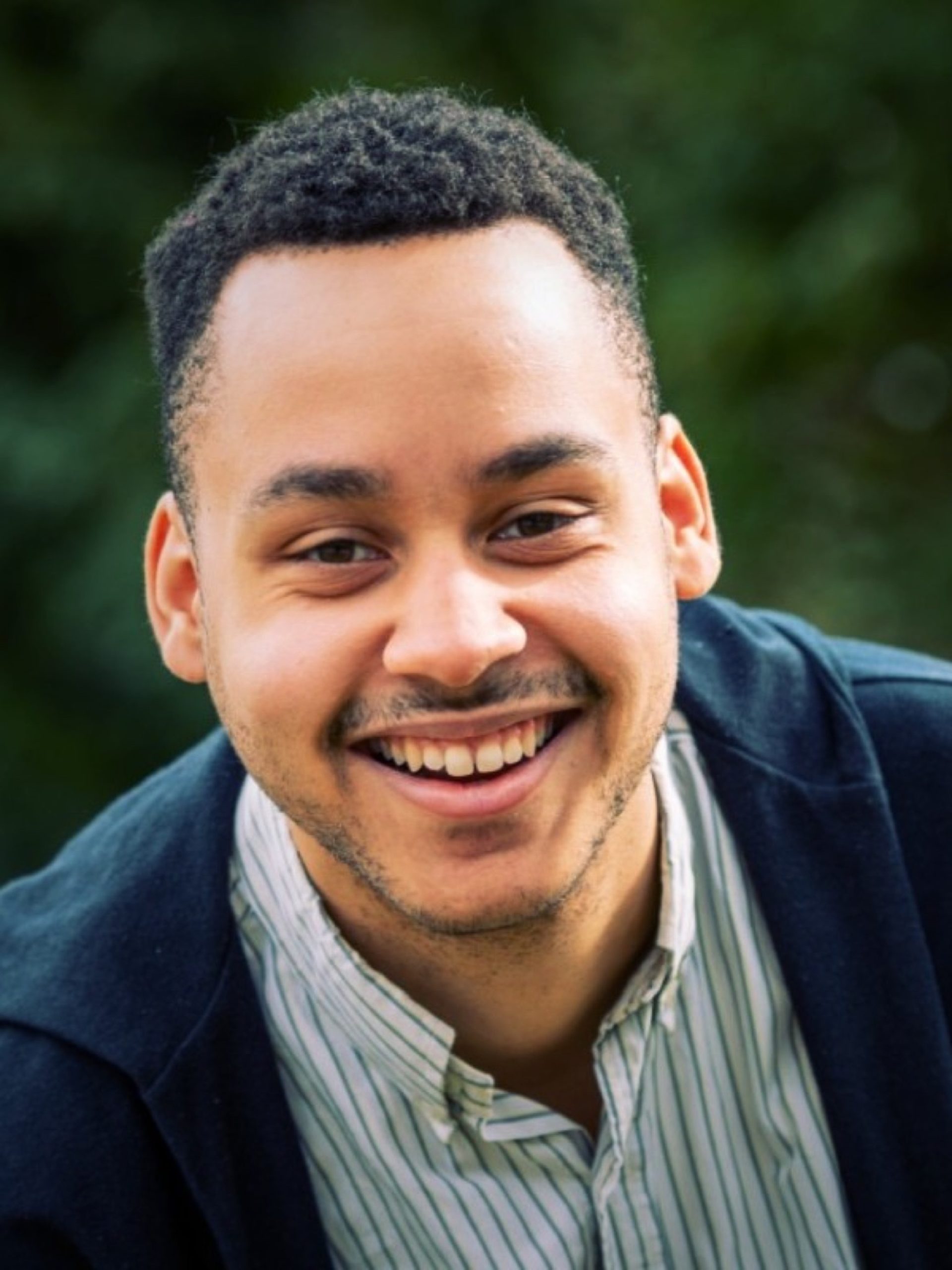 Homebase: Max Planck Institute for Intelligent Systems/Stuttgart/Germany
Job title: Doctoral Researcher
Vincent Kadiri is a Nigerian German scientist currently pursuing his doctorate degree at the Max Planck Institute for Intelligent Systems in Stuttgart, Germany. His work there focuses on biomedical applications of nanotechnology. Beyond that, communicating his findings is an issue close to his heart, which is why he regularly participates in science slams and other events around science communication. Since 2018, he has hosted and edited the "Two Blacks and a Jew" podcast which highlights BPoC experiences in Germany. He played an active role in reinvigorating the movement for racial equality in the Stuttgart area by supporting events such as the African Open Mic Night Stuttgart as well as co-initiating the reboot of a local Black organization, ISD Stuttgart. He grew up in Berlin and, after a brief stint in London, pursued a bachelor's degree in Chemistry and Biochemistry, followed by a master's degree in Chemistry at Ludwig Maximilian University of Munich. He seeks a career that will allow him to reconcile the conflict between working full-time in academia and staying heavily involved in activism. In the little spare time he has, Vincent enjoys reading, bouldering, and making 3D renders and animations using Blender.
---
In light of current challenges such as COVID-19, climate change, populism, and automation, it is crucial that STEM (science, technology, engineering, and mathematics) becomes resistant to misinformation, political extremism, and lobbying.
The apolitical emphasis in STEM was not always a point of focus in the past. However, it is imperative that STEM be apolitical in order to prevent the worst aspects of science coming to the forefront yet again. For example, algorithms that are usually designed by white men negatively affect women and BIPOC. The goal of this project is to prevent this from happening in the future by diversifying STEM. This is of particular importance in fields inherently closer to application and commercialization, such as engineering and computer sciences.
In addition to computer sciences, white French scientists calling to "test vaccines in Africa" in the face of COVID-19 illustrates that ensuring diversity in the natural sciences is still and increasingly relevant. This pandemic demonstrates the need for diversity. A vaccine needs to be tested globally to ensure efficacy. For example, there could have been an initiative to test vaccines in collaboration with African scientists rather than continuing the colonial dynamics of Europeans experimenting with Africans.
The lack of diversity in academia also leads to scientific data gaps that have been pointed out long before COVID-19. Gender-disaggregated or BIPOC-inclusive data are often not included in scientific studies. Many genetic studies only focus on subjects of white European descent. In fact, some drugs that were intended for non-white males were mainly tested on white males. Some examples include malaria medication, which was intended for people living in the Global South, and, as Caroline Criado Perez points out in "Invisible Women", contraceptive pills for women.
So, how can we diversify and democratize science? By leveraging his own experiences as an activist and Afro-European scientist, Vincent wants to establish a grassroots network of BIPOC scientists that focuses on improving communication and ensuring more equity within the sciences. A major component of this initiative will be youth-focused outreach through podcasts and YouTube content in order to showcase existing diversity and inspire communities, especially Youth of Color. Vincent is currently based in Germany, which is where most of the early events will take place. However, academia is a global community. Ideally, this project will grow into a global network to address and lobby against historical socio-political injustices in the scientific community.
Communication in the sciences avoids focusing on discrimination. The best way to motivate busy scientists is usually by giving them ways to advance professionally. Participants would become more comfortable speaking publicly, leading to more exposure (via science slams & classroom visits). BIPOC children (girls especially) need to be able to see themselves in positions of knowledge and power. Vincent is confident this project will produce positive role models that can promote future diversity in the sciences and within society.