Miriam Menzel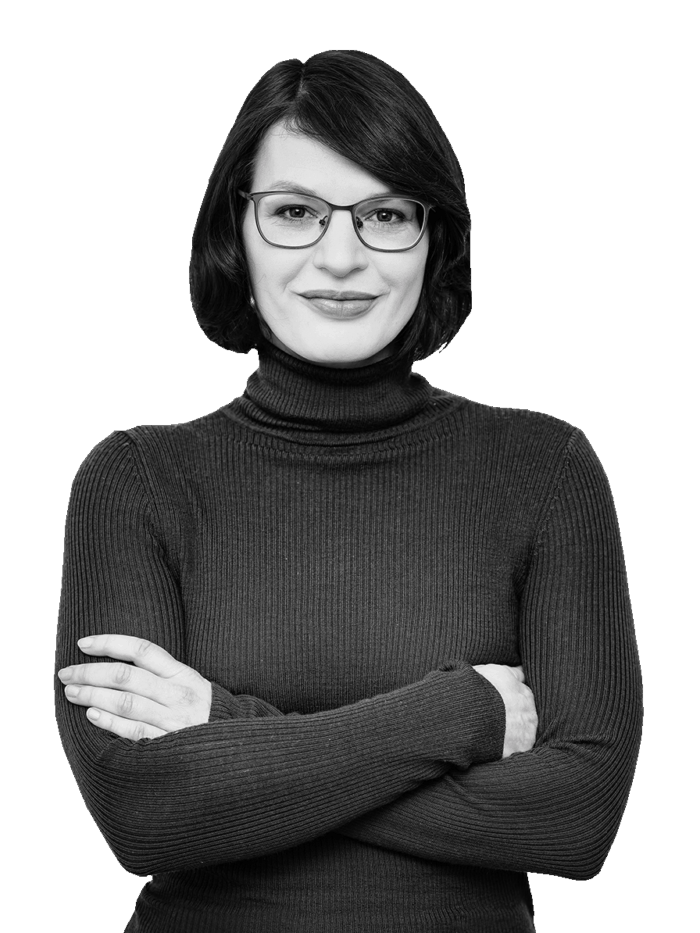 Foundation Team
Miriam Menzel is program manager at the Alfred Landecker Foundation.
She oversees the development and implementation of projects related to (digital) memory culture, projects for the promotion of democracy under the demands and consequences of digitalization, and the expansion of the foundation's community area.

Before joining the Alfred Landecker Foundation, Miriam worked as a project manager at Kooperative Berlin. There she was responsible for the target group-oriented development and implementation of analog, digital & hybrid education and networking projects in the public sector. The focus of their work was on designing programs for young people and multipliers on the history of National Socialism and the GDR, as well as on advising organizations such as museums and memorials on the digital transformation.
Previously, Miriam studied history, literature and theology in Berlin and Leicester (UK) and worked on the development of the digital subject portals H-Soz-Kult and Clio Online at Humboldt University.

She is also an event moderator and volunteers in the Evangelical Church.